About Us
About the Long Island Personal Injury Lawyers at Harrison Law Group, P.C.
The Harrison Law Group, P.C. is a well-known, and respected personal injury law firm who is exclusively dedicated to handling a wide range of personal injury cases which include but are not limited to motor vehicle accidents, slip and fall accidents, dog bites, traumatic brain injuries, serious and catastrophic injuries, soft tissue injuries, construction accidents, and many other injury cases.
We believe that successful outcomes to cases begin with hiring the right firm. Our experience and financial resources has allowed our firm to successfully win against large insurance companies over the course of the past 30 years. We are focused on obtaining the maximum compensation for our clients while helping them put their lives back together after they have been injured. The Harrison Law Group, P.C. has a strong reputation for negotiating claims and obtaining large settlements without going to court unless absolutely necessary. Once we do go to court we are known for aggressively litigating each case to obtain top verdicts. We treat cases on individual basis and will guarantee that we will never settle your case just to turn cases over but will dedicate the time and resources necessary to build a strong case.
Helping You Avoid The Stress Of A Trial
At The Harrison Law Group you can expect to be able to directly speak with any one of our attorneys as well as, Brett Harrison who is the owner and lead attorney. We will make sure to clearly answer all of your questions and walk you through all of the steps of a personal injury claim and lawsuit.
We also strive to foster and maintain a team that values a broad range of experiences, perspectives, and ideas. We believe a diverse legal team is the cornerstone to providing high quality and effective representation. If you are looking for creative problems solvers and innovative solutions, contact our law firm today. Our team reflects the diverse community we protect and represent.
Share The Details of Your Situation with our Firm Now to Get Personalized Advice From Our Legal Team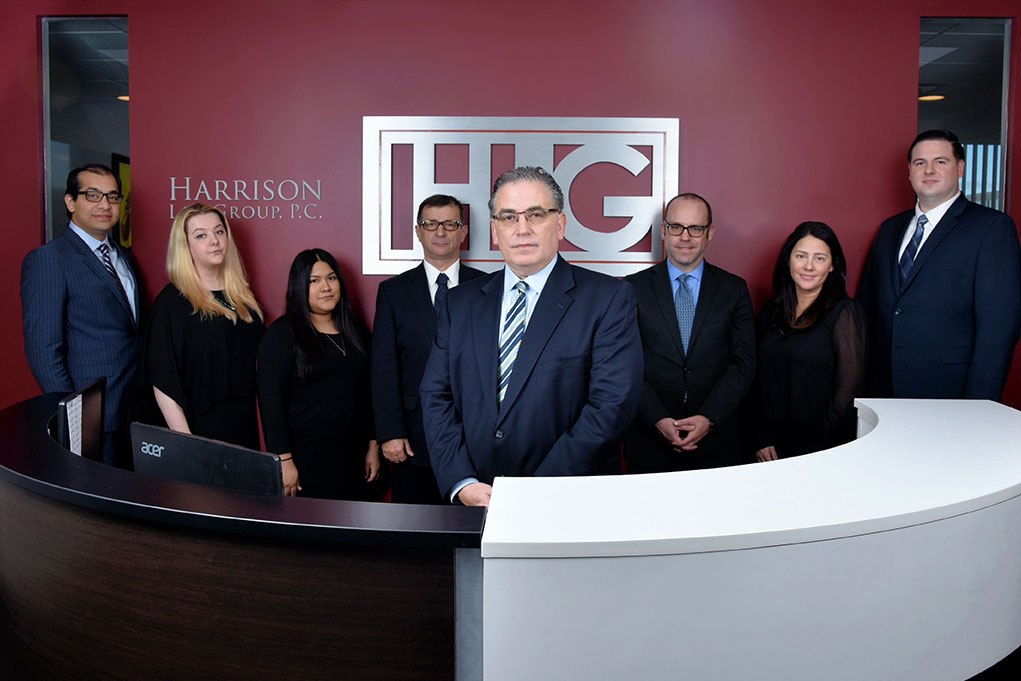 If you were recently injured and you are unsure of how to proceed in a way that furthers your best interest, please reach out to our firm as soon as possible. We can assist you with comprehensive legal services and help you get the compensation that you deserve. Schedule a complimentary initial consultation with a Long Island personal injury law firm. We would be happy to answer any questions that you have and help you take action.
★★★★★

Brett and Kristi are the best. Very professional. Any questions at any time weekdays or even weekends they always responded right away. When you become a client they treat you as if you are a family member of theirs. Brett will fight to get you the money you deserve from your lawsuit. I'm very happy with Harrison Law Group!! I highly recommend them.

Sofiarose G.