Long Island Highway Car Accident Lawyers
Experienced Highway Car Crash Attorneys Helps Victims Receive Maximum Compensation Throughout Suffolk County and Nassau County
A car accident is always a dangerous and frightening situation but it can be even worse if that accident happens on the highway. That is because there are many different factors that can make the accident much worse than if it happened on a city street or road. That means anyone who experiences an accident on a highway or freeway faces potentially more problems and setbacks. That is why they need an experienced personal injury law firm to represent them.
At the Harrison Law Group, our personal injury lawyers have over forty years of combined experience that they use to help Long Island highway accident victims get the compensation that they need. That compensation is needed to take care of accident-related expenses like medical bills, repair bills, lost wages, and more. When you think about how serious a highway car accident can be, those expenses can be substantial, which is why our services can be of help to you. So contact us if you have been in a highway car accident. We will take care of you.
Why Highway Car Accidents are so Dangerous
One of the reasons why a car accident on a highway can be more dangerous is that everyone is likely to be traveling at much higher speeds on the freeway than they would on city streets. And we are all well aware that the faster a vehicle is traveling, the greater the potential damage. Those higher speeds also mean that it can be harder to react to obstacles in the way. So if a piece of debris falls from a truck, it can be harder to swerve around it when driving at 60 MPH than if you were driving at 30 MPH.
The greater number of vehicles on the freeway is also a potent factor. The reason is that it is much more likely that a chain reaction can occur on a highway where there is a long unbroken chain of vehicles that can collide with each other. That is why multi-car pile-ups usually happen on freeways rather than city streets where traffic lights, stop signs, and fewer lanes prevent long lines of cars from happening.
Further exacerbating things is the fact that it might take emergency services a longer time to reach a highway car accident than if the accident happened on a city street. Any one of these factors can make highway car accidents more dangerous, but it is far more likely that several of them will be occurring at once when a highway car accident happens, which is why those types of accidents are so dangerous.
Highway Car Accident Rates
While highway car accidents are certainly very dangerous, you might be relieved to know that they are among the less common types of vehicle accidents. They may seem more common because their destructiveness gets a lot of attention, but they occur less frequently than accidents in other locations. According to the Insurance Institute for Highway Safety (IIHS), most car accidents occur within ten or twenty-five miles of the home.
One of the main reasons is that people tend to have a sense of security when driving on roads they are very familiar with. As a result, they let their guard down and do not always follow standard safety procedures like buckling up. Since these types of accidents are typically less sensational than highway car accidents, they do not get as much attention.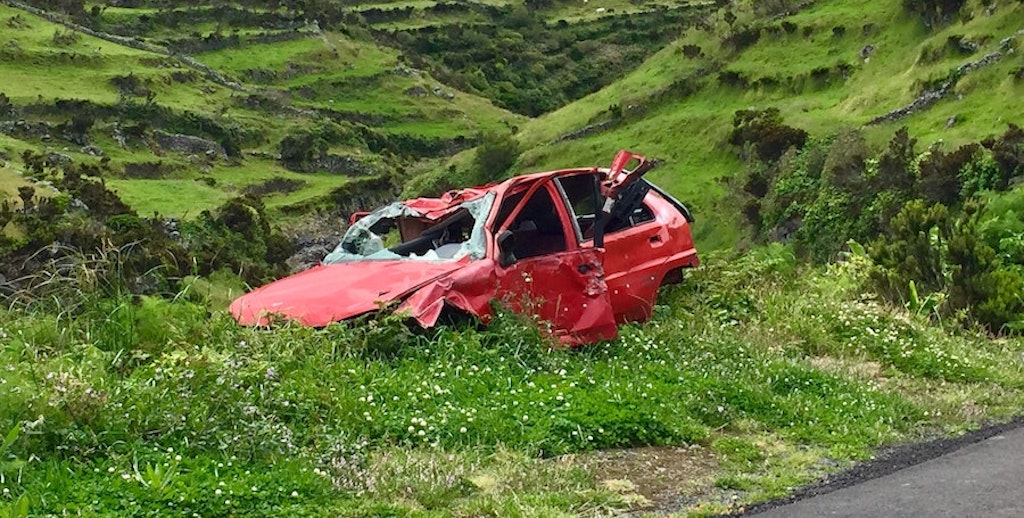 Contact the Harrison Law Group if You Have Been in a Highway Car Accident in Long Island
While highway car accidents are not as frequent as accidents that take place in other locations, they can be far more dangerous. That increased danger means that any driver involved in such an accident may require greater compensation. The best way of getting the compensation needed is to retain the services of an experienced personal injury attorney.
At the Harrison Law Group, our attorneys have the experience you need to get the compensation you deserve. Contact us as soon as you are able and we will fight to make sure that you do not have to pay out of pocket to cover the expenses caused by a highway car accident.
★★★★★

Brett and Kristi are the best. Very professional. Any questions at any time weekdays or even weekends they always responded right away. When you become a client they treat you as if you are a family member of theirs. Brett will fight to get you the money you deserve from your lawsuit. I'm very happy with Harrison Law Group!! I highly recommend them.

Sofiarose G.