New York Drowning Accident Lawyer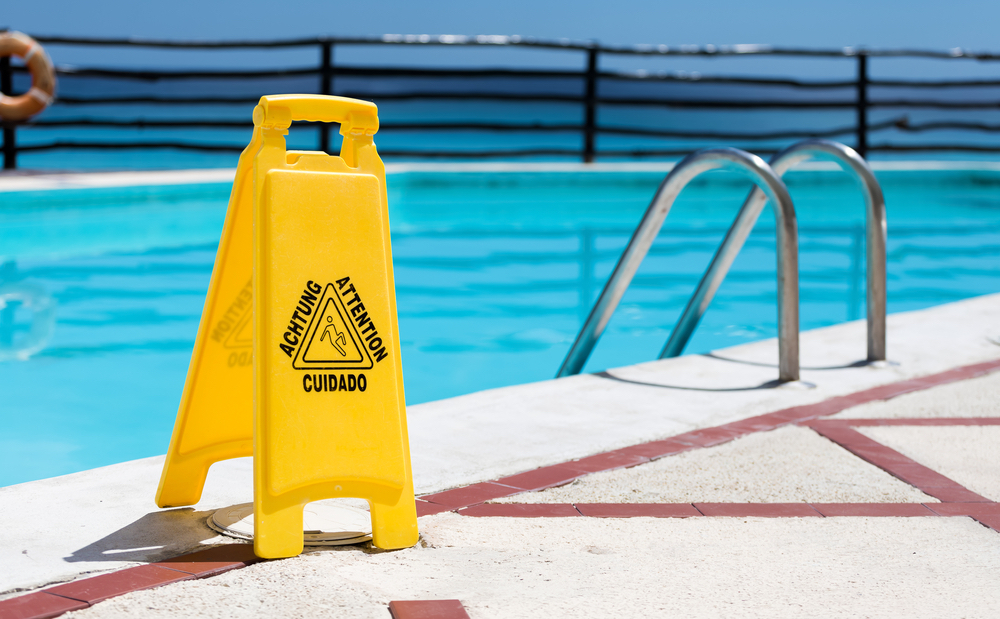 Experienced New York Drowning Accident Lawyer Representing Victims of Drowning Accidents and their Families in Suffolk County, Nassau County, Queens County, and Throughout NY 
Going to the beach or the pool can be great fun for the entire family. It's a great way to hang out with friends and family. However, a fun day can quickly turn into one filled with terror when you or a loved one are involved in a drowning accident. Drowning, according to the Centers for Disease Control, is the second most common cause of accidental death amongst children aged 14 and below. However, drowning accidents are often preventable. If the drowning accident was a result of another person's negligence, you should contact a New York drowning accident lawyer to help with recovering compensation.
The attorneys at the Harrison Law Group, P.C. are experienced in defending the rights of injured victims. We have been fighting to defend the rights of the injured for more than 30 years. We will fight to defend your rights and recover full financial compensation for your damages and losses. Our team will work tirelessly to gather evidence and build a strong claim on your behalf. We will work to recover full compensation on your behalf.
Contact us today to schedule a consultation with an attorney from our law firm and learn what we can do for you. 
Drowning Accidents Liability in New York
Drowning accidents can occur anywhere there is water. In New York, beaches and swimming pools are highly regulated to ensure the safety of those using these facilities. The law in New York sets out strict requirements for installing, operating, and maintaining properties in order to prevent drowning accidents.
Not all drowning accidents are a result of negligence. Surviving victims or their families may be able to sue for compensation for a drowning accident if:
there was inadequate supervision at the pool or beach at the time of the accident
the pool's construction does not meet the requirements of the building code
the population limits on state beaches and private pools were not adhered to
there were no warning signs regarding strong or dangerous currents or conditions
The lifeguards and other safety professionals at the pool were not adequate at the time of the incident.
Proving liability can be difficult in drowning accidents. This is especially when the accident occurred at a private pool. However, the team at the Harrison Law Group, P.C. is highly experienced in investigating and building drowning accident cases. We will determine the cause of the drowning accident and identify the parties that can be held responsible for the accident.
Our attorneys will fight to recover the damages that you are eligible for including:
Related past and future medical expenses
Loss of income
Loss of potential to earn
Pain and suffering
Loss of consortium
Post-traumatic stress
And more
We will work to get the best outcome in your case.
Reach Out to Harrison Law Group, P.C. to Consult with an Experienced New York Drowning Accident Lawyer For Free 
If you or a loved one has been injured in a drowning accident, you may have a good chance of recovering compensation for your damages. If your drowning accident was the result of someone else's negligence, you should get in touch with the Harrison Law Group, P.C. Schedule an appointment for a free consultation with an experienced New York drowning accident lawyer from our law firm. We will evaluate your case to determine the cause of the drowning and what parties can be held liable for your injuries. We will ensure you understand your rights and options and that you can make informed decisions.
We know how difficult it is to deal with losses resulting from an accident. We will fight to recover any and all damages that you're eligible for. We will work to get the best outcome in your case. Contact us now to schedule your appointment for a consultation. 
Frequently Asked Questions about Drowning Accidents in New York
How can drowning accidents in New York be prevented?
Drowning is a tragic accident and it is largely preventable. There are several precautions that property owners and managers can take to prevent drowning accidents. These include:
— Installing a fence of not less than 4 feet in height around the swimming pool. The fence should include a gate that is self-closing and self-latching.
— Placing a cover over pools or hot tubs when they are not in use. Access to pools or hot tubs should further be restricted by removing ladders and steps to the pool.
— Ensuring that inexperienced or young swimmers wear life jackets or floaters at all times while in the swimming pool
— Keeping the water clean and clear at all times
— Ensuring there are lifeguards or other trained professionals present where there are many people using the pool.
— Ensuring safety equipment is kept up to date and in good working order.
It is the responsibility of the property owner and manager to ensure safety at a swimming pool on their premises. This helps to reduce the risks of drowning. Failure to do so may result in drowning accidents which in turn can result in a premises liability lawsuit.
Who is eligible to file a drowning accident lawsuit?
If you or a loved one was involved in a drowning accident, you may be eligible to file for compensation. Drowning accident survivors may file for compensation if they survive the accident. The family of the victim can recover compensation if the victim died as a result of the drowning accident. The family may file a wrongful death claim and seek financial compensation for their damages as well as justice for negligence on behalf of their dead loved one.

If you want to know whether you are eligible to recover compensation for a drowning accident, contact the Harrison Law Group, P.C. Our attorneys will review your case and determine what damages you are eligible to recover. We will provide you with the support, guidance, and representation you need to recover compensation following the drowning accident.
★★★★★

Brett and Kristi are the best. Very professional. Any questions at any time weekdays or even weekends they always responded right away. When you become a client they treat you as if you are a family member of theirs. Brett will fight to get you the money you deserve from your lawsuit. I'm very happy with Harrison Law Group!! I highly recommend them.

Sofiarose G.