Long Island Hit & Run Accident Lawyers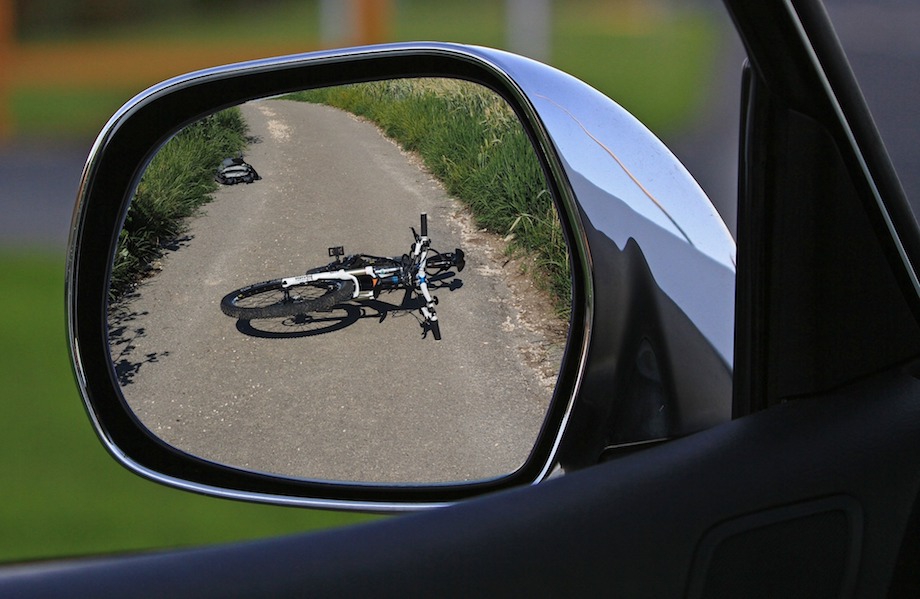 Dedicated Hit & Run Accident Attorneys Help Victims Of Hit & Runs in Suffolk County & Nassau County
All types of motor vehicle accidents are inherently bad, but hit and run accidents are among the most frustrating kinds of accidents to endure. That is because when the driver who caused the accident flees the scene, it makes it much harder for the person they collided with to take care of the situation. Aside from the difficult circumstances faced by the accident victim, the incivility of the hit and run driver is also galling.
The complexities of a hit and run case mean that legal help is needed to take care of the situation. At the Harrison Law Group, we have professional and dedicated personal injury attorneys with over forty years of combined experience who have spent over two decades helping victims of hit and run accidents across Long Island. Hit and run cases can get complicated but we can simplify things for you and get you the compensation that you need.
Why Hit and Run Accidents are Against the Law
After a car accident, the law states that you should stay at the scene. If you leave, then you may be subject to fines, license suspension, or even jail time. When you consider the consequences, it is better to stay at the scene rather than leave it, even if you were completely or partially at fault.
Some drivers will flee the scene because of extenuating circumstances like other unrelated legal issues, a lack of insurance and/or a valid driver's license, they were driving under the influence, or they simply lack good moral judgment. Whatever the reason, leaving the scene of an accident will just make their situation worse.
What To Do After a Hit and Run Accident
Since a hit and run is so sudden, it can be an overwhelming experience, but if you manage to keep your wits about you, you can make it more manageable and perhaps even get clues that can help the police track down the wayward driver. Here are the things that you should do after getting struck by a driver who flees the scene:
Try to get their license plate number and write it down somewhere, even a partial number can be useful.
Note the make and model of the car. If you were not able to see the identifying badges of the vehicle and you are not well-versed in the various types of automobiles, then try and remember the general look and shape of the car. You might be able to identify it in a photo later on.
Note other details about the car, such as its color, general age, i.e. whether it's a newer or older model, and other distinctive features like prominent stickers, aftermarket additions, and things of that nature.
Check the direction in which the car was headed. There might be surveillance cameras along that route that can help the police find and identify the vehicle.
Talk to any witnesses that saw the accident happen. They may have noticed important details that you did, or could, not. Get their contact information if you can.
Call the police. They have resources and experience that can help you, plus it is a requirement after an accident.
Take pictures of the damage to your vehicle as well as the accident scene. This can help you with your insurance claim.
See a doctor. Even if you think that you were relatively unscathed after the accident, you could have injuries that don't manifest until later on.
Call a personal injury lawyer. They can help you to negotiate with your insurance company if the guilty driver is not caught. If the guilty driver is found, then they can help you to file a personal injury lawsuit if you were injured in the accident.
Do Not Let a Hit and Run Accident Ruin Your Life- Call Our Long Island Accident Lawyers Today
You expect other drivers to show basic courtesy and respect when they cause an accident, but unfortunately, that is not always the case. When a driver flees the scene it makes it that much harder for the other driver left behind. However, if you follow the rules and procedures correctly, then you have a much better chance of getting the compensation that you need to take care of any medical bills, repair bills, and any other expenses caused by the accident.
You stand an even better chance of compensation if you have a personal injury attorney on your side. So contact us at the Harrison Law Group if you have been in a hit and run accident; a New York hit and run accident lawyer will fight to get you the justice you deserve.
★★★★★

Brett and Kristi are the best. Very professional. Any questions at any time weekdays or even weekends they always responded right away. When you become a client they treat you as if you are a family member of theirs. Brett will fight to get you the money you deserve from your lawsuit. I'm very happy with Harrison Law Group!! I highly recommend them.

Sofiarose G.