Long Island Nursing Home Abuse Lawyers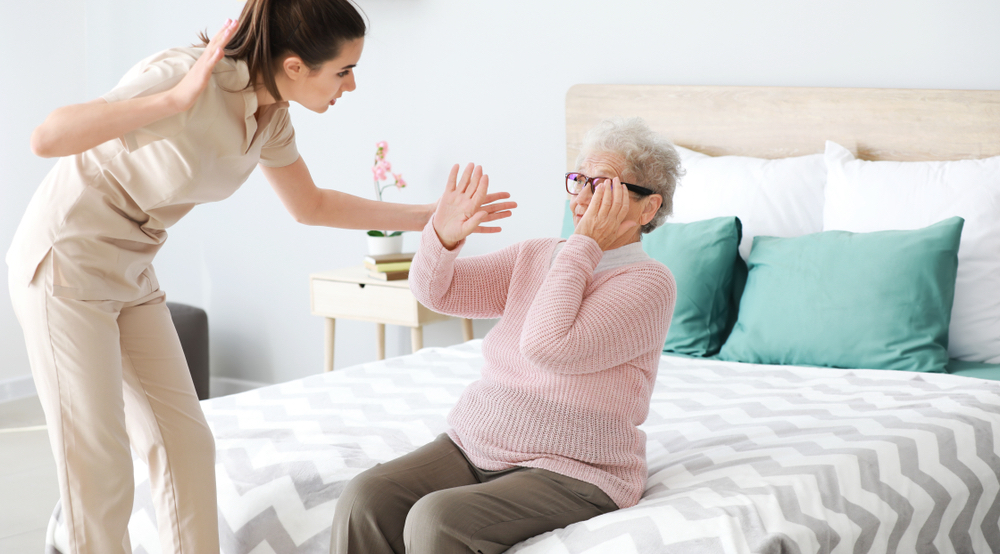 Compassionate and Highly Skilled Long Island Nursing Home Abuse Lawyers Defending the Rights of Victims in Suffolk County, Nassau County, and Throughout Long Island
Advances in medicine and technology have enabled people to live for longer. While we are happy to have our loved ones with us for longer, there comes a time when they require more specialized care than we are able to provide. There are over 1.5 million people living in nursing homes across the US. These nursing homes are meant to provide a safe and healthy environment for the elderly. However, there are instances when nursing home staff instead abuse residents. If you suspect that your elderly loved one has suffered abuse from a nursing home staff you should contact an experienced New York nursing home abuse lawyer. 
The attorneys at the Harrison Law Group P.C. are highly experienced in representing victims of nursing home abuse as well as their families. Our attorneys recognize the devastating impact that nursing home abuse can have on the victims as well as their families. When you choose our law firm to represent you, you gain the benefit of over 30 years of experience successfully representing victims of personal injuries. Our legal team will fight to recover maximum compensation on your behalf.
What is Nursing Home Abuse?
People place their elderly loved ones in nursing homes to ensure that they get the care they need. However, nursing homes don't always meet their requirements. Nursing home abuse occurs when a staff member of a nursing home mistreats a person under their care. Nursing home abuse is a criminal violation that can result in criminal charges against the nursing home staff member. However, it is also possible to file a civil lawsuit against those responsible for the abuse. An experienced New York nursing home abuse lawyer from the Harrison Law Group, P.C. can help you pursue justice on behalf of your loved one.
Common Types of Nursing Home Abuse
Nursing home abuse can take various forms. Some of the most common types of nursing home abuse include:
Physical abuse and neglect
Elderly residents who suffer physical abuse at the hands of nursing home staff members may have both criminal and civil claims. Some of the most common nursing home injuries suffered by elderly residents due to abuse and neglect include slip and fall injuries, malnutrition and dehydration, bedsores, sepsis and other serious infections, burn injuries, and more.
Psychological and emotional abuse
This is a common form of abuse in nursing homes. It may include verbal abuse, isolation of residents, humiliation, intimidation, and demeaning behavior towards the residents. Emotional abuse will not be obvious as there are no physical marks. However, loved ones may notice changes in behavior such as avoiding eye contact, heightened anxiety, and loss of self-esteem. It is important for families to look out for signs of emotional abuse and investigate further to identify cases of emotional abuse.
Sexual abuse
This form of abuse involves any kind of unwanted sexual contact or conduct against a nursing home resident. The sexual act is carried out without the consent of the resident. This applies even to seniors that are unable to communicate their disapproval or consent.
Sexual abuse often results in a change in the personality or attitude of the victim. It is therefore important for family members to take note of psychological changes in their loved ones that are not related to any health condition they may be suffering. They should look for physical signs of abuse.
Financial abuse
This occurs when a trusted person such as a caregiver takes advantage of the nursing home resident for financial gain by taking their funds illegally. This form of abuse may include the nursing home worker forging the nursing home resident's signature, cashing in on their checks without their permission, or even stealing their property or money.
Technological advancements have made it more difficult to detect financial abuse. This form of abuse is particularly common and often goes unnoticed. It is important for family members to keep track of their loved one's finances including their bank accounts, pension, and property.
Contact the Harrison Law Group, P.C. to Consult with an Experienced New York Nursing Home Abuse Lawyer
Have you or a loved one been the victim of nursing home abuse? Contact the Harrison Law Group, P.C., and schedule an appointment to consult with an experienced New York nursing home abuse lawyer. 
Our attorneys are experienced in representing victims of nursing home abuse and negligence. We offer a free consultation for victims and their families to discuss their rights and options. We'll provide you with the guidance you need to make informed decisions and ensure your loved one's protection.
Contact us today to schedule your free consultation with an attorney from our law firm. 
Frequently Asked Questions about Nursing Home Abuse New York
Is it okay to use chemical or physical restraints on a nursing home resident? 
Restrains are anything used to impede a person's abilities. Restraints may be physical or chemical. Physical restraints include any type of equipment used to hinder a person's ability to move freely. These restraints may be used to keep a person in bed or in a wheelchair. Chemical restraints include any medication administered to sedate a person. These medications are not medically prescribed or required for the person to whom they are administered. 

Physical and chemical restraints are used with the sole purpose of gaining control over a person. They should never be used by nursing home staff on nursing home residents with the sole purpose of controlling the resident for the convenience of the staff. They should only be used when it is medically necessary e.g. when doctors need to sedate the resident for their own safety or the safety of other residents. 

If you're loved one has been restrained and there was no medical reason to do so, you may be able to file a nursing home abuse claim. Contact the attorneys at The Harrison Law Group, P.C. for a free case review.
Who can file a nursing home abuse complaint?
Nursing home abuse complaints can be filed by a resident of the nursing home that has suffered or witnessed abuse. They can also be filed by a family member of a resident of a nursing home or even members of the community that suspects nursing home abuse. 

If you file a complaint against a nursing home, you have the right to remain anonymous. Investigations into the allegations against the nursing home will be carried out and an investigation report submitted. You have the right to obtain a copy of the investigation report. 

If you suspect nursing home abuse against a loved one or have been the victim of nursing home abuse, contact the Harrison Law Group, P.C.  to learn more about your rights and options. 
★★★★★

Brett and Kristi are the best. Very professional. Any questions at any time weekdays or even weekends they always responded right away. When you become a client they treat you as if you are a family member of theirs. Brett will fight to get you the money you deserve from your lawsuit. I'm very happy with Harrison Law Group!! I highly recommend them.

Sofiarose G.