Long Island Child Injury Lawyers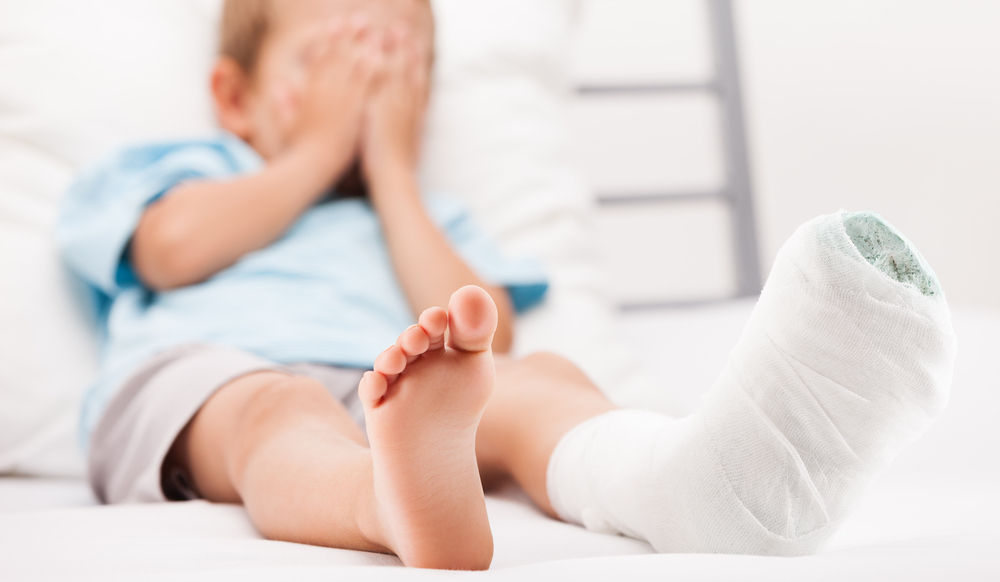 Experienced & Skilled Child Injury Attorneys Representing Families of Injured Children In Suffolk County, Nassau County, and Throughout Long Island
Was your child involved in an accident? Were they injured as a result of the accident? This is the stuff of nightmares for parents. Child injuries are especially devastating as they can rob children of their potential. When a child injury does occur, the last thing on any parent's mind is to deal with documentation to pursue compensation for their child's injuries. However, with the representation of an experienced New York child injury lawyer, you can focus on your child's recovery while your attorney represents you in recovering compensation.
The legal team at the Harrison Law Group, P.C. is familiar with the unique and sensitive nature of cases involving child injuries. We work with a network of leading experts in pediatric health and psychology to help us understand the full impact of the injuries on the child. Our aggressive team will work tirelessly to pursue maximum compensation in your child's injury case.
Contact us to consult for free with an experienced attorney from our law firm. We'd be happy to represent you and your family in seeking justice on behalf of your child.
Common Types of Child Injury Cases a New York Child Injury Lawyer from the Harrison Group Can Assist Your With
The lawyers at the Hoffman Law Group, P.C. have extensive experience in representing children and their families in the all wide variety of cases. We've successfully represented victims of child injury in cases involving:
Choking
Food poisoning
Car accidents
Exposure to toxic chemicals
School and daycare accidents
Swimming pool accidents
And many more
We also represent families of children that have died as a result of the injuries they suffered in an accident. We provide guidance and representation for bereaved families throughout the wrongful death lawsuit process. We will help you recover financial compensation and seek justice on behalf of your child.
Liability in Child Injury Cases
Children suffer scrapes and bruises almost on a daily basis while playing. These are to be expected. However, there are times when children are seriously injured as a result of accidents. While many of these severe injuries are unintentional, most are a result of accidents that could have been avoided. These accidents often occur as a result of negligence on the part of adults. There are several ways how this can happen.
Caretaker negligence
When you place your child in another adult's care, you expect that they will be watchful and keep your child from harm. This is true whether you drop your child off at school, daycare, or even a holiday camp. Caretakers are required to supervise and monitor children to ensure their safety. However, when a caretaker fails to do so, accidents can occur. When this happens you can hold the caretaker or the institution they work for responsible for your child's injuries.
Defective products
Manufacturers have the responsibility to produce and distribute safe products. This is especially true when the intended consumer of the product is a child. It is easy for children to be injured as a result of using an unsafe product. When this happens it is possible to hold the company behind the product responsible for your child's injuries. Both the manufacturer as well as the retailer that sold the product can be held liable.
Premises liability
Property owners are required by law to ensure their properties are reasonably safe for guests or visitors. They are therefore meant to attend to hazards or provide adequate warning about the hazards. While property owners have no obligation to protect trespassers, this does not apply to children. Property owners can be held liable for injuries children sustain as a result of dangerous conditions on their property even if the child wandered onto their property without an express invitation.
Contact the Harrison Law Group P.C. for Free Consultation with an Experienced Long Island Child Injury Lawyer
Has your child suffered an injury as a result of the negligence or recklessness of another party? The consequences of an injury can be life-altering for a child. With so much at stake, it is important that you seek the best legal representation.
Contact the Harrison Law Group, P.C. to schedule free consultation with an experienced New York child injury lawyer from our law firm. Our free consultation is a great opportunity to learn about your rights and options so you can make an informed decision. If you choose our law firm to represent you, you can be sure that our legal team will dedicate their time and resources to ensure the best outcome for your case. Call us today to book an appointment.
Frequently Asked Questions about Child Injuries in New York
What is my child's injury case worth?
Putting an exact value on a child injury case can be tricky. There are no two cases that are exactly alike and there is no mathematical way to determine the exact amount of compensation you can recover for your claim. However, an experienced New York child injury lawyer can provide you with an approximate figure on how much you can expect to recover based on the circumstances surrounding your case as well as their experience in handling similar cases. This approximate figure will act as a guide in pursuing your claim and ensure that you can avoid settling for less than the true value of your case.
What compensation can I recover in a child injury case?
Every child injury case is unique. With the help of an experienced attorney, you can recover economic and non-economic damages for a child injury claim. Economic damages are given to compensate for financial losses resulting from the accident. These include: 
— Medical bills 
— Future medical expenses 
— Long term care 
— Rehabilitation 
— Permanent disability 
— Your lost wages for the period you take off work to care for your child. 

Non-economic damages are given to compensate for the psychological impact that an accident can have on the child and their parents. Non-economic damages may include: 
— Pain and suffering 
— Anxiety 
— Emotional distress 
— Post-traumatic stress disorder 
— Disfigurement 
— Loss of normal childhood 
— Diminished quality of life
★★★★★

Brett and Kristi are the best. Very professional. Any questions at any time weekdays or even weekends they always responded right away. When you become a client they treat you as if you are a family member of theirs. Brett will fight to get you the money you deserve from your lawsuit. I'm very happy with Harrison Law Group!! I highly recommend them.

Sofiarose G.