Long Island Car Accident Lawyers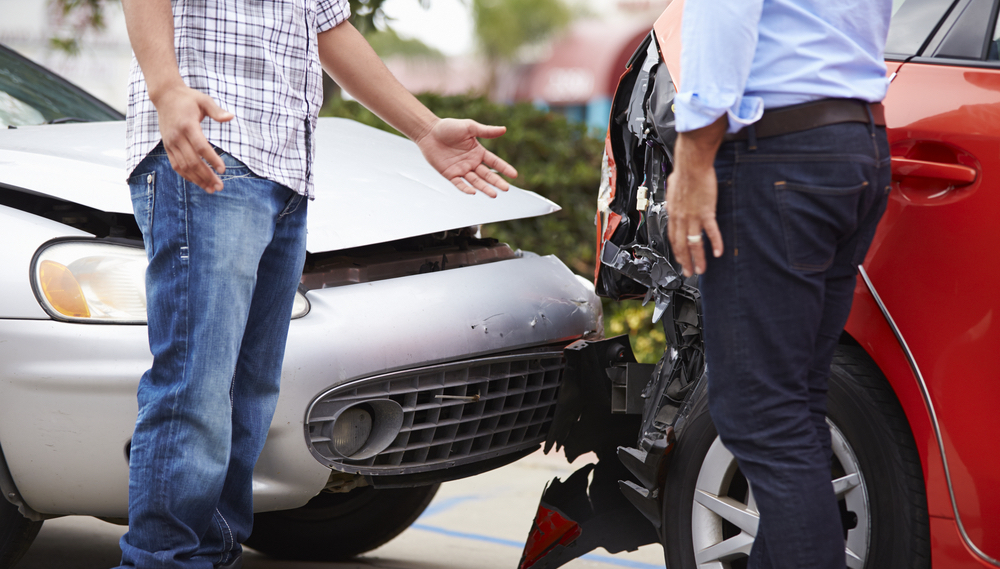 Auto Accident Attorneys Defend Injured Victims In Suffolk County and Nassau County, Long Island
Even after a serious car accident, insurance companies will do everything to not pay victims or pay the least amount they can. If you have been in a car accident here in Long Island, we recommend that you contact a New York car accident lawyer as soon as you can.
For one, the question of who is responsible for the accident or personal injury can be difficult to prove unless you take action immediately after the accident. You also have to file reports, get statements from a doctor, collect witness statements, and a lot more that you may not be in a position to do after the accident.
In such a case, having a car accident attorney right here in Long Island can take away much of the burden. The lawyer also handles negotiations on your behalf, ensuring that insurance companies don't short-change you.
Have the Best Car Accident Lawyer Fighting for You in Long Island, New York
New York City is home to over 8.3 million people. It is no surprise that New York City has some of the most congested roads and traffic in the country. Jam-packed roads often lead to traffic accidents, and New York City residents have experienced their fair share of collisions.
If you have been injured in a car accident, you may be entitled to financial compensation. You need the best car accident lawyers representing Long Island, Suffolk County, and Nassau County fighting for you. The skilled car accident lawyers at Harrison Law Group are ready to help you fight for your right to compensation. Contact us today to schedule your free initial consultation.
Why Hire a New York Car Accident Lawyer
The City of New York experiences an average of 624 accidents every day according to recent statistics—that's 26 accidents every hour! All of these reported cases are serious, involving an injury, death, or more than $1,000 of damage.
One consequence of this is that there is always the chance the other party could bring a personal injury suit against you. Even when the fault is clearly established, insurance companies don't always act in good faith.
As such, it is highly recommended that you always consult a car accident lawyer as soon as you can after the accident. At Harrison Law Group, P.C., we have served The Bronx, Brooklyn, Manhattan, Queens, and Staten Island, NY for over 30 years. Our partners have amassed a wealth of experience and knowledge in the area that can help you create a strong claim.
What we do doesn't just protect you from being wrongfully blamed, we can also secure your financial compensation. A serious car accident often results in pain and suffering both physical and mental, requiring expensive medical expenses and increasing the cost of living.
In addition, it is common for car accident victims to lose income from their jobs and businesses. By fighting for your right to be compensated, we ensure that you have the funds you need to regain a reasonable quality of life despite your injuries and suffering.
However, filing a car accident claim against insurance companies is not easy. Being such large entities with entire teams of lawyers behind them, it might be difficult or unfruitful to represent yourself in a car accident claim. These corporations are known for bullying accident victims and offering them lowball settlement offers to save money.
With a team like ours, however, we dedicate hours of research, evidence collection, and investigation to build a strong case. Unlike many other law firms, we have and aren't afraid to use any resources needed to hire experts, private investigators, and anything else needed for your case.
First Things to Do Following a Car Accident
Being involved in a car accident can be a terrifying experience. Trying to figure out what to do after being injured in a car accident may seem overwhelming. If you have been involved in a New York City car accident, there are certain things you can do to protect yourself and the right to compensation, such as:
Stop your vehicle and move it to the side of the road, if safe to do so
Keep your flashing emergency lights on and call the police, even if there are no serious injuries. You may need the police report to file a claim with your insurance company.
When the police arrive, tell the investigating officers what happened. If you do not know specific facts, do not try to answer the question, say you do not know. If anyone asks if you are injured, and you are unsure, say you are unsure. The injuries incurred from motor vehicle accidents may not become apparent until hours after the accident.
Use your cell phone to take photos of the accident, including the vehicles and any other visible damage. If you had visible injuries, take photographs of your injuries. Do not interfere with the ongoing police investigation, and only take photos if it is safe to do so.
When a police officer comes to the scene, they will gather everyone's information, including the police report. You can request to see the other driver's insurance card and would benefit from writing down their license plate number.
Report the accident to your insurance company as soon as possible.
Seek medical attention, whether by going to the emergency room or undergoing a thorough medical examination. Make sure you report all of your symptoms and all of the pain you are experiencing to your doctor.
Contacting an attorney is one of the most important things you can do after a car accident in New York. Your lawyer will protect your rights, negotiate with the insurance company, and help you achieve the best outcome possible.
How to Help Build a Strong Car Accident Claim in New York
Even though a car accident lawyer is responsible for building a strong case, your actions can make or break the case. One of the most important things you need to do is take evidence immediately after the crash if you are in a position to do that.
We recommend that you:
Take photos and videos of the scene
Listen to and record witness statements at the scene
Take down the contact information of any witnesses at the scene
Report to the police and obtain a copy of the report
Keel all medical and insurance records
Keep all receipts, invoices, and other related financial documents
These records help to preserve the truth. As time goes by and memory fades, accounts can get twisted. Even the party at fault can change their statement or cave into the demands of their insurance agents.
Even if you are partially at fault, you can still get compensated for your injuries or damages, though you will get a smaller check.
Common Types of Auto Accidents That An Experienced Long Island Car Accident Lawyer Can Handle On Your Behalf
Some of the much more serious accidents can require hospitalizations, surgeries, and reconstruction before recovery can be complete. In these cases, the accident claim reaches tens of millions of dollars.
Some of these serious accidents we have dealt with include:
Head-On Collisions —when these occur at high speed, they usually cause head trauma, neck injury, spinal cord injury, broken bones, and many others
T-Bone Collisions —when a car is hit broadside, the proximity to the passengers often result in catastrophic injuries
Impact injuries—these occur when a passenger strikes the dashboard, steering wheel, headrest, windshield, or other parts of the vehicle. Whiplash, head trauma, broken bones, and injury to internal organs are some of the common injuries we see
Penetration accidents—open injuries such as cuts, lacerations, or punctures by metal and glass are also common, causing serious and painful wounds
Rollovers—a rollover can occur for many reasons, but it is often a serious crash. Whiplash, spinal cord injuries, and paralysis are almost always the result
Rear-End Collisions —at high speeds, rear injuries can cause whiplash, impact injuries, among others
Sometimes, a car can roll over or collide with another, but a fault with the car exacerbates the problem. For example, failure of an airbag to deflate, seat belt to tighten, or brake failure, all of which are grounds to file a lawsuit against the manufacturer as well.
Other car accident cases we regularly handle include:
If you have lost a loved one in a car accident, you may also be eligible to file a wrongful death claim against the party at fault and their insurance company.
This is why, even if you are unsure of who is at fault in a car accident in New York, it is always worth consulting us at Harrison Law Group, C.P., to review your case and give our professional opinion.
"Comparative Fault" Law in New York City Car Accidents
The State of New York abides by comparative fault rules. That means anyone who contributes to the accident is liable for it and any injuries that result.
If your insurance policy won't cover the whole cost of your medical bills, car repair, and other expenses, you can sue any other party involved. That includes truck and bus drivers, motorcyclists, cyclists, the employer of the other driver, the company responsible for a faulty product, or even pedestrians.
Some of the common faults that cause accidents include:
Careless or reckless driving
Failing to signal
Drunk driving
Distracted driving
Drowsy driving
Failure to obey traffic rules
Unsafe roads
Speeding
Lane splitting, which is illegal in New York
Vehicle failures, among others
Sometimes, even the state might be partly at fault if roads and other structures contributed to the accident.
Collecting Compensation: For Which Losses Can I Claim Compensation After an Auto Wreck?
It is impossible to estimate the total settlement amount you will receive. Several factors go into your settlement amount, including the severity of your injuries, the defendant's liability, and the insurance company's actions. However, a rough guideline for determining your settlement amount would be approximately three times the cost of your medical bills. Insurance companies and courts consider the length of therapy, your injury type, the severity of the car accident, and your medical treatment plan when determining settlement offers.
What Factors Affect the Outcome of NY Car Accident Settlements?
Many different factors affect the outcome of a car accident case. If the case is clear-cut and the plaintiff has proof of the defendant's negligence, the plaintiff is in a better position. However, if there are legitimate questions about who caused the accident, the outcome could be negatively affected.
Typically, the more severe and permanent your injury, the more compensation you deserve during the settlement process. At Harrison Law Group, we work with experts to accurately estimate all of the expenses yellow and endure from your injury in the future. We negotiate aggressively with the insurance company or defend it so you can obtain the most compensation possible.
On Average, How Long Do Car Accident Lawsuits Take in New York?
Personal injury cases involving car accidents can take four months to up to five years to settle. In some cases, it is possible to settle in seven weeks, but this is not common. There needs to be an investigation into the car accident, and there will also be a negotiation process. If the insurance company refuses to act ethically, the plaintiff may need to take them to court more time on to the process.
What is the Statutory Deadline to File a Car Crash Lawsuit in New York?
The statute of limitations for car accidents in New York is three years. If you have been injured in a car accident, you only have three years from the date of the car accident to file a personal injury lawsuit against the defendant.
Consult A Qualified New York Car Accident Lawyer During A Free Consultation Today
At Harrison Law Group, our legal team has been advocating tirelessly for car accident victims in Long Island, Nassau, and Suffolk. We are ready and willing to help you maximize your financial recovery. Contact us today to schedule your free initial consultation. Contact us today to schedule your initial consultation to learn more about how we can advocate for you.
Being veteran car accident lawyers in the areas of Suffolk County, Nassau County, Queens County, and throughout NY, the team of attorneys at Harrison Law Group, P.C. are perfectly suited to handling your case.
Even better, we only get paid when you do—even your first consultation is completely free. That gives us the incentive to work for your best interests and ensure you get the maximum compensation possible.
If you or a loved one has been in a serious car accident, contact us immediately by calling 866-216-7911 and let us help you get the compensation you need.
★★★★★

Brett and Kristi are the best. Very professional. Any questions at any time weekdays or even weekends they always responded right away. When you become a client they treat you as if you are a family member of theirs. Brett will fight to get you the money you deserve from your lawsuit. I'm very happy with Harrison Law Group!! I highly recommend them.

Sofiarose G.
Frequently Asked Questions About Car Accident Claims in New York City
How long do I have to file a car accident claim in New York?
-
The statute of limitations on car accident cases in New York is only 3 years after the date of the crash and 2 years in the case of wrongful death claims. However, if the victim is a minor, the statute of limitations expires three years after the victim reaches adulthood.
Can I still file a claim if I was partially at fault in the accident?
+
Should I accept the offer made by the insurance company?
+