Long Island Workers Compensation Lawyers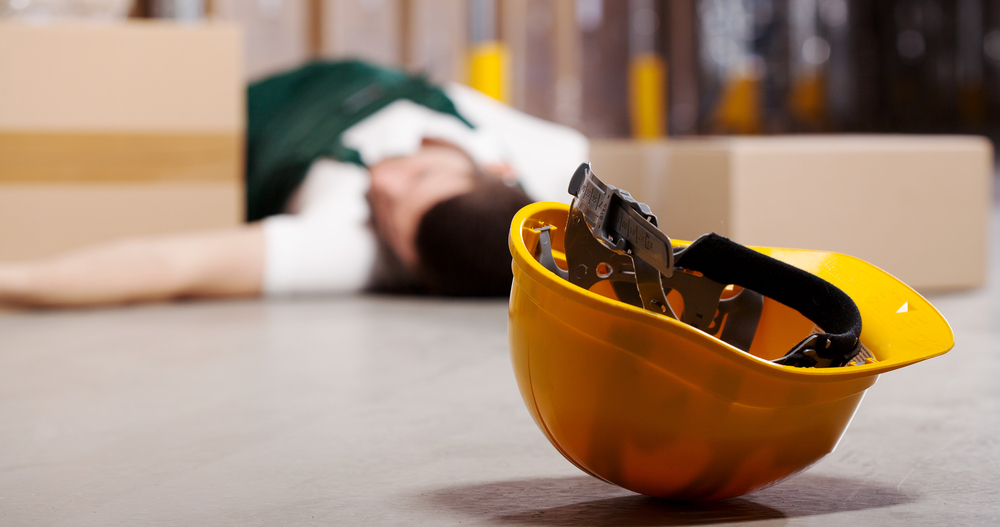 Experienced Workers Comp Attorneys Fight on Behalf of Injured Workers In Suffolk County, Nassau County, and Throughout Long Island
No one expects to be injured at work. Employers have a responsibility to provide a safe work environment for their employees. They do this by following OSHA safety standards as well as other safety policies. When workplace injuries do occur, they can be devastating. Not only will you have to miss work as a result of the injury but also have to deal with hefty medical bills. Injured workers also have to endure physical pain and psychological trauma. Workers' compensation is designed to relieve the financial pressure on injured workers by providing them with a monetary cushion. Hiring a New York workers compensation lawyer will help to maximize your compensation.
The attorneys at Harrison Law Group P.C. are experienced in recovering workers' compensation on behalf of injured workers. We won't let your employer or their insurance company take advantage of you. We have an in-depth understanding of how the compensation system works in New York and have extensive experience dealing with insurance companies. We will fight to maximize your compensation. Get in touch with us today and schedule a free consultation with an attorney from our firm.
Obtaining Compensation After a Workplace Accident With A Trusted Workers Comp Lawyer in Long Island
If you or a loved one has been injured in a workplace accident, you probably have questions about obtaining compensation. You may be wondering how you will pay for your expensive medical treatment and other bills if you cannot work due to your workplace injury. Perhaps your workplace injury requires physical therapy or surgery. You may need to go to a specialist and seek a second opinion.
Navigating the workers' compensation process in New York is a complicated process. At Harrison Law Group, our experienced workers' compensation lawyers understand what you are going through. We also have an in-depth understanding of New York's labor laws. We have handled some of the most challenging workers' compensation cases in Long Island and Queens. At your initial consultation, we will carefully review your case and help you understand your legal rights. If you have questions about your workers' compensation claim, the best thing you can do is reach out to our law firm today. We will answer any questions you have and handle your claim from start to finish.
Cases That An Experienced New York Workers Compensation Lawyer From Our Firm Can Help You With
At Harrison Law Group P.C. we can handle all types of workers' compensation cases. When you get hurt on the job, you can trust us to help you navigate the complexities of filing a workers' compensation claim. A New York Workers' compensation lawyer from our firm will fight to maximize your recovery.
We've handled cases involving:
Trench collapse accidents
Motor vehicle accidents
Hospital workplace accidents
Exposure to toxic substances
Repetitive stress injuries
Strains and sprains
Heavy machinery accidents
Hearing loss
And much more
Common Types of Workers' Compensation Injuries
A workplace injury can happen in nearly any job. However, certain industries are more dangerous than other job sites. For example, working in the construction industry comes with significant risks. Construction workers are more likely to fall from heights, get caught between heavy equipment, get stuck between objects, or be electrocuted on the job. Similarly, commercial drivers are also at a higher risk of injury. Delivery truck drivers, taxi drivers, and semi-truck drivers can be injured in dangerous car accidents. Manufacturing workers in factories who are around forklifts and heavy machinery are at risk of injury, as well. Common workers' compensation injuries include the following:
Back injuries
Neck injuries
Bruises
Carpal tunnel
Crushing injuries
Internal organ damage
Cancer due to asbestos exposure
Traumatic brain injury (TBI)
And more
Who is Covered Under New York City's Workers' Compensation Laws?
Not everybody is covered under New York's workers' compensation laws. Instead, you will only be covered if your injury falls into one of the following categories:
Your employer has workers compensation insurance coverage
Your injury, illness, or disability is directly connected with your job and occurred while you were performing the duties associated with your job
You gave your employer written notice of your injury within 30 days
How to Obtain Workers' Compensation in New York
If you have been injured on the job in New York, you will need to obtain medical care. You can obtain care at a primary care provider, an occupational medicine clinic, or a hospital or urgent care center. Next, you'll need to notify your supervisor or manager about the workplace accident. Your employer has a duty to report your illness or injury to New York's Workers' Compensation Board (WCB) and their workers' compensation insurance carrier. Your employer must report the injury or accident within two years.
How Much Will You Receive in a Workers' Compensation Settlement?
When we work with injured employees, we will carefully formulate the amount of compensation they deserve. Before we reach a settlement agreement, we will calculate the compensation amount, which should include:
Your medical treatment costs
Future medical treatment expenses, such as surgery
Lost past and future wages
Disability payments, when applicable
Every workers' compensation claim is unique. We will carefully analyze the facts in your case and gather evidence related to the severity of your injury or illness. When we negotiate with workers' compensation insurance adjusters, we meticulously prepare. We do not allow insurance adjusters to pressure our clients into accepting a settlement that is too low. We research and prepare every workers' compensation case as if we are going to go to trial. When the insurance company refuses to provide a favorable settlement option, we will take them to court.
Appealing a Workers' Compensation Denial
What happens when a workers' compensation claim does not go smoothly? Either side has a right to appeal the decision; the appeal must be done in writing and submitted within 30 days of the decision. Three board members will review the case. They can agree to uphold the decision, reject it, or change part of the decision. They also have the option to return the case to more hearings.
Once they make a decision, either party can appeal to the Workers' Compensation Board of Commissioners and New York State's Supreme Court, Appellate Division. You must appeal the decision within 30 days, so it is essential that you speak with a workers' compensation lawyer as soon as possible.
How a Long Island Workers Compensation Lawyer From Harrison Law Group P.C. Can Help 
The process of making a workers' compensation claim was designed to make it possible for workers to file claims for compensation for workplace injuries. However, the actual process can be confusing and even overwhelming. Many employees make costly mistakes in the claims process. There are also instances when employers or their insurance companies give employees a hard time in recovering the compensation due to them.
Our attorneys are committed to making the workers' compensation claims process easier for injured workers in New York. Our attorneys will take the burden off your shoulders and do all the hard work so you can focus on your recovery. We will:
Evaluate your case and provide you with guidance on your rights and options. We will estimate the value of your case so you can know how much to reasonably seek as compensation.
Investigate your case to determine exactly what happened and gather evidence to build a strong claim on your behalf
Handle all the paperwork. We will gather all the relevant records and documents to support your claim and file the claim on your behalf. We will also handle all written communication with the insurance company and your employer including drafting the settlement agreement.
Represent you in negotiations with your employer and their insurance company. We will fight to get you a fair settlement.
Represent you at New York Workers' Compensation Board hearings when necessary
Appeal claim denials
File a personal injury lawsuit if a settlement cannot be reached and represent you at trial thereafter.
Our attorneys will walk with you throughout the claims process. You will have guidance and support from an experienced workers' compensation attorney who will see you through this confusing and difficult process.
Our attorneys will help you avoid the mistakes that many workers make when filing a workers' compensation claim. They will guide you on exactly what you need to do in order to improve the outcome of your case and what you should avoid. We will ensure that you will still be eligible to seek other forms of compensation after recovering workers' compensation.
Contact us today and schedule an appointment to speak with a New York Workers' compensation lawyer from Harrison Law Group P.C. We offer a free initial consultation for workers injured in work-related incidents in New York.
Contact Harrison Law Group P.C. for Free Consultation With an Experienced Workers Comp Lawyer 
Have you suffered an injury as a result of a work-related incident? If so, you may be entitled to workers' compensation benefits in New York. Obtaining workers' compensation benefits could greatly help you and your family, especially if you are recovering from a severe injury that could have long-term effects. At Harrison Law Group, our experienced New York workers' compensation lawyers will handle your claim from start to finish so you can focus on your recovery.
Get in touch with us today to get started on your workers' compensation claim. We provide free consultation for victims of workplace accidents. Schedule an appointment to speak to an experienced New York workers' compensation lawyer and learn about your rights and options. Our no-obligation-free consultation will provide you with the guidance you need to make an informed choice in seeking recovery for your injuries.
★★★★★

Brett and Kristi are the best. Very professional. Any questions at any time weekdays or even weekends they always responded right away. When you become a client they treat you as if you are a family member of theirs. Brett will fight to get you the money you deserve from your lawsuit. I'm very happy with Harrison Law Group!! I highly recommend them.

Sofiarose G.
Frequently Asked Questions about Workers Compensation Claims in New York
When Should I Hire a Workers Compensation Lawyer?
-
Sometimes people assume that they can complete a worker's compensation claim on their own in New York. It is possible to file a claim on your own, but you will increase your chances of success by working with a lawyer. Workers' compensation laws are incredibly complicated, and it can be difficult to obtain compensation. We have seen cases in which employers flat-out deny workers' compensation benefits or fail to process their employee's claim. Your lawyer will help you understand your legal rights and hold your employer and their insurance company accountable, so you can obtain the compensation you deserve. Additionally, if your claim is denied, your lawyer can submit an appeal. Employers' insurance companies are often more willing to work quickly to process the claim when a lawyer is representing the employee.
If you have been hurt on the job and want to make a workers' compensation claim, it is important to consult with a New York workers' compensation lawyer as soon as possible. An experienced attorney can help you understand your options and provide you with the best strategy to recover compensation. They will guide you through the process and fight to help you recover reasonable compensation for your injuries and other damages.
How can I Afford a Workers' Compensation Lawyer?
+