Lawyers Who Work on Contingency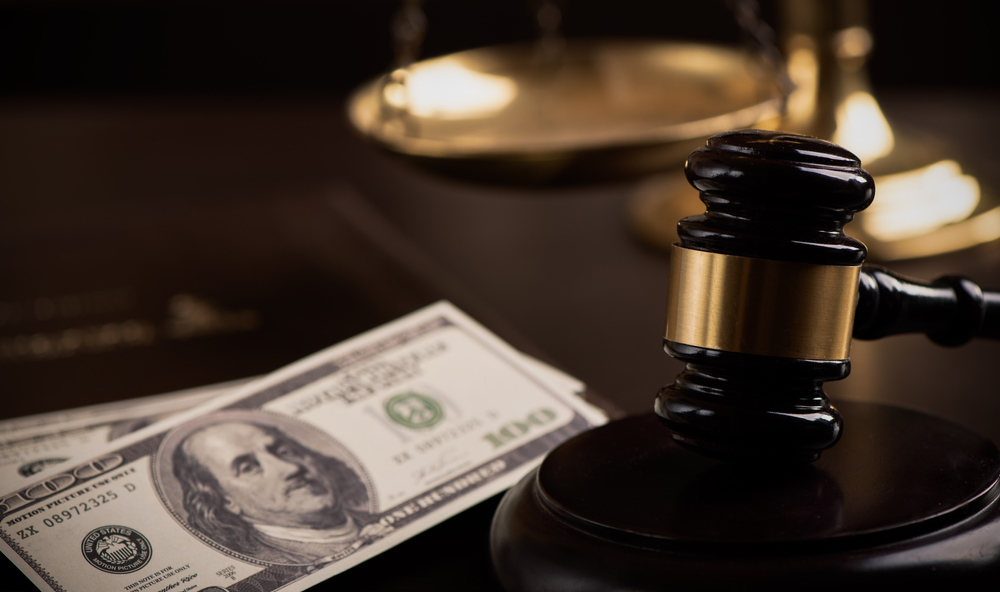 You Don't Owe Us Anything If We Don't Win Your Case.
Accidents can occur at any moment and to anyone. While these incidents occur in a split second, their impact is felt for a long time thereafter. Unfortunately for accident victims, there are many things that can go wrong after the accident that only serve to make dealing with the aftermath even harder. Many victims struggle with their finances, psychological trauma, changes in relationships, and physical pain. Hiring experienced lawyers who work on contingency can help to ease the burden following an accident. 
At the Harrison Law Group, P.C. we understand just how difficult it can be to deal with the effects of an accident. We've seen the far-reaching consequences that injuries sustained can have firsthand. Our attorneys are committed to easing the burden that the victims of accidents caused by negligence experience. We offer our clients access to highly experienced and skilled attorneys and a wealth of resources on a contingency fee basis. Meaning that there are no upfront fees for you to get high-quality legal representation. We'll fight to recover maximum compensation and help you begin the process of picking up the pieces without asking you to worry about the financial burden. In fact, you don't owe us anything if we don't win your case.
Get in touch with us to schedule a free consultation with an attorney from our law firm today. 
How Do Personal Injury Lawyers Bill for Their Services?
There are different approaches that personal injury lawyers use to bill for their services. It is important to understand the different approaches and choose which suits you best. 
Hourly fee
Some personal injury lawyers bill their clients on an hourly fee basis. This means that you will be charged for the hours of work that your injury lawyer spends on your case. Lawyers that use this approach for billing will require you to pay a retainer fee. They will deduct their expenses from the retainer fee. 
Contingency fee
Most personal injury lawyers work on a contingency fee basis. This means that you do not pay any fees unless the lawyer recovers compensation in your case. The lawyer's fee will be calculated as a percentage of the compensation they recover for you. You will be required to sign a contingency fee agreement. The maximum percentage that the attorneys can take is set by the state bar association.
Flat rate
Some attorneys work on a flat fee basis. The attorney will give you a specific dollar amount for their services. It doesn't matter how many hours your case takes, they will not require you to pay more nor will they reimburse you for fewer hours. 
Combined approach
Some lawyers use a combined approach. For example, a lawyer may charge on a contingency fee basis but require you to pay for additional fees such as filing court fees or paying expert witnesses.
Consult With Our Lawyers Who Work on Contingency During a Free Consultation Today
Person injury cases can become complicated quickly. With so much at stake, you should ensure that you have the best legal counsel and representation for your case. If you have been injured as a result of the negligence of another party, don't hesitate to get in touch with us at the Harrison Law Group P.C. Schedule an appointment for a free consultation with an experienced New York Contingency Fee lawyer from our law firm. 
The attorneys at the Harrison Law Group, P.C. have vast experience in representing victims in a wide range of cases. We have a track record of successfully recovering compensation on behalf of our clients. We won't settle for anything less than we believe your case is worth. We have consistently secured large settlements and verdicts on behalf of our clients. You can rely on our legal team to get the best outcome for your case. Contact us now to schedule your appointment. 
Frequently Asked Questions About Lawyers Who Work on Contingency in New York
Do contingency fee rules differ depending on the type of personal injury claim you make?
Contingency fee rules as set by New York's judiciary law are generally the same for all types of personal injury claims. However, the fees set for medical malpractice claims are regulated separately from other types of personal injury claims. According to New York's Judiciary Law 474-a, lawyers may charge up to 30% of the first $250,000 recovered as compensation in a medical malpractice claim. They can then charge 25% on the next $250,000, 20% on subsequent $500,000, 15% on $250,000 and 10% on any amount recovered that is about $1,250,000. 

It is therefore important to ensure that your attorney provides you with a complete explanation of the fee agreement. Go through the agreement to make sure that you understand each and every part. If you are unsure about anything, refer to your lawyer for clarification before you sign the retainer agreement. You can always seek another opinion from another personal injury lawyer if you're not satisfied.
Is there a difference between pro bono work and a contingency fee?
The terms pro bono and working on a contingency fee basis often get people mixed up. Pro bono means that the attorney is offering their services for free. If an attorney offers to represent you pro bono, it means that they are taking your case voluntarily and will not require any payment for their services.

However, if you hire a New York contingency lawyer, the lawyer will take your case and their fee will be paid from the compensation they recover on your behalf. Their payment is contingent on them recovering compensation on your behalf. You will not pay them out of pocket. Their payment is a percentage of the amount you recover. If they fail to recover compensation on your behalf, they will not be paid for their effort.

The attorneys at the Harrison Law Group, P.C. work on a contingency fee basis. We'll fight to recover maximum compensation on your behalf and ensure that you have the money you need to get your life back on track.
★★★★★

Brett and Kristi are the best. Very professional. Any questions at any time weekdays or even weekends they always responded right away. When you become a client they treat you as if you are a family member of theirs. Brett will fight to get you the money you deserve from your lawsuit. I'm very happy with Harrison Law Group!! I highly recommend them.

Sofiarose G.