Long Island Texting And Driving Accident Lawyers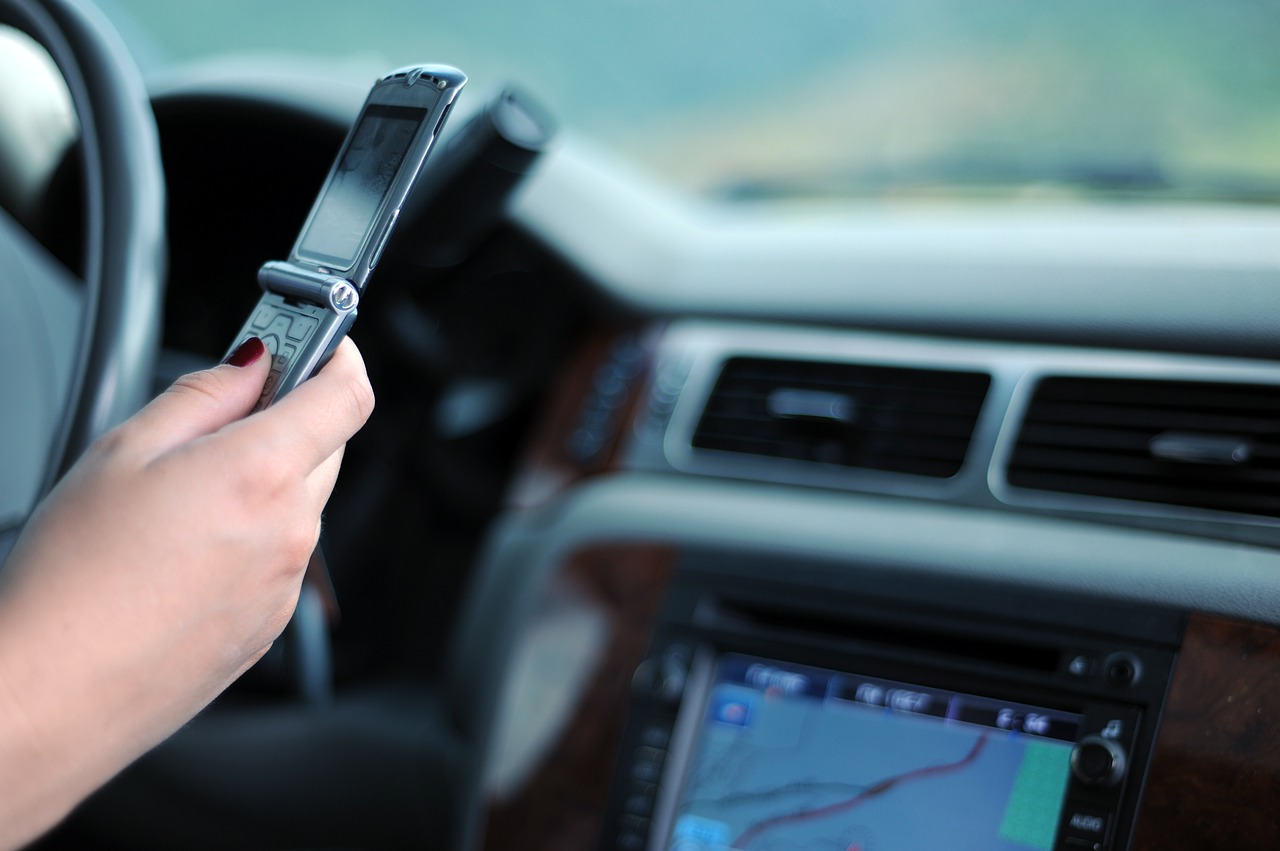 Texting While Driving Accident Attorneys Help Victims Seek Damages In Suffolk County, Nassau County, and Throughout Long Island
According to the National Highway Traffic and Safety Administration (NHTSA) distracted driving claimed the lives of 2,841 individuals. Not only does texting and driving affect drivers and motorists but it also affects cyclists, and pedestrians. Four hundred pedestrians lost their lives as a result of distracted driving and so did 77 cyclists. Yes, distracted driving is dangerous for everyone. If you suffered injuries in an accident, a New York texting and driving accident lawyer at The Harrison Law Group can help.
The NHTSA estimates that 400,000 accidents happened in 2018 as the result of distracted driving. Each day, nine people are killed and more than 1,000 are injured due to accidents involving distracted drivers.
Types of Distractions
Texting and driving are dangerous because they create three distinct distractions for drivers:
Visual: drivers are taking their eyes off the road to focus on their devices
Manual: motorists are using one or both hands to operate their device instead of their vehicle
Cognitive: drivers are multi-tasking and splitting attention between their devices and driving
Taking your eyes off the road to send a five-second text message at speeds of 55 mph is long enough to cover the full length of a football field.
At-Risk Texting and Driving Groups
Young adults and teen drivers are more at risk for texting and driving accidents, deaths, and injuries. Drivers under the age of 20 have the highest proportion of distracted driving accidents. 9% of all teen motor vehicle crash fatalities in 2017 involved distracted driving.
Almost half of all high school students in 2017 reported that they had sent a text message while operating a motor vehicle. Students who reported texting and driving were less likely to wear a seatbelt, were more likely to ride along with someone who had been drinking, and were more likely to operate a vehicle after drinking.
Pedestrians are more at-risk as well while texting and walking according to a study conducted by the University of Washington because it was reported that they are four times less likely to look both ways before crossing the street and they cross the street two seconds slower than those who are not texting.
New York Laws on Texting and Driving
New York State Law prohibits the use of a hand-held mobile device while driving as well as:
Talking on a mobile phone or device
Composing, reading, or sending texts or e-mails
Accessing, browsing, or saving web pages
Viewing, taking, or transmitting images
Playing mobile games
If you use a mobile phone while driving, except to contact emergency services, then you could receive a ticket, fines, surcharges, and have demerit points added to your driving record. These fines could be anywhere from $50-$450, depending on the number of offenses, and five demerit points. The penalties are harsher for commercial drivers and those on a learner's permit including license revocation.
Texting and Driving Prevention
One out of every five drivers between the ages of 18-24 claim that they are not familiar with the laws of their state on texting and driving. It's important for states to continue educating their citizens on the dangers of texting and distracted driving.
There are mobile applications that can help prevent texting and driving from occurring like voice-activation services that allow you to use your device with voice commands. Autoresponder apps let you set automated messages to respond while you're driving and text blockers can prevent you from getting notifications, tempting you to respond while you operate your vehicle. If you've been injured as the result of a texting and driving incident, it could be beneficial to discuss your case with a New York texting and driving accident lawyer right away for support seeking damages.
★★★★★

Brett and Kristi are the best. Very professional. Any questions at any time weekdays or even weekends they always responded right away. When you become a client they treat you as if you are a family member of theirs. Brett will fight to get you the money you deserve from your lawsuit. I'm very happy with Harrison Law Group!! I highly recommend them.

Sofiarose G.