New York Rideshare Accident Attorney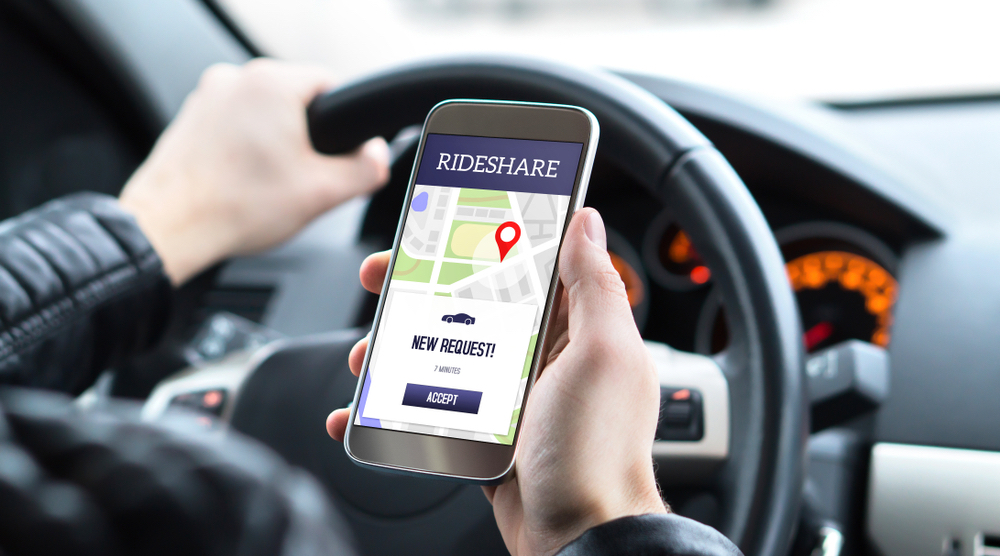 Uber and Lyft Accident Lawyer in Long Island Seeks Maximum Compensation For Injured Rideshare Passengers In Suffolk County, Nassau County, Queens County, and Throughout NY
Ride-sharing has become more popular than ever in Long Island and across the country. Using a rideshare service is easy and affordable. However, rideshare accidents do happen every day in New York City. If you have been injured in a ride-sharing accident involving Uber or Lyft, or you have lost a family member in one, you may be entitled to compensation for your injuries.
At Harrison Law Group, we have a proven track record of success in rideshare accident cases. Our skilled personal injury lawyers represent clients in Long Island, Suffolk County, and Nassau County. Contact Harrison Law Group today to schedule your free initial consultation to learn more about your legal rights.
---
What Should I Do if My Uber or Lyft Gets in an Accident?
If you are involved in an Uber or Lyft accident, you may be wondering what steps you should take next. At the scene of the accident, you should check that everyone is safe. When necessary, notify the police and the paramedics that you need an officer to come to the scene and medical attention. Make sure you follow through with your doctor's orders and keep all of your medical documentation to help you prove that the accident caused your injuries.
If you have been seriously injured, you will probably have medical expenses that you need to be covered. You might be unable to go to work because of your injuries, and you are probably suffering from significant pain. Thinking about filing a lawsuit can seem overwhelming. Whether you were a rideshare driver, customer, or in another vehicle, we recommend consulting with a skilled lawyer as soon as possible.
Talk to a New York Rideshare Accident Attorney as Soon as Possible
Rideshare accidents are typically complicated because there are multiple parties and insurance companies involved. Your lawyer can help you investigate your case thoroughly and prepare a strategy to obtain the compensation you deserve. At the Harrison Law Group, we have the financial resources and experience necessary to conduct a thorough investigation and discover which party or parties are liable for your injuries. We will negotiate aggressively with insurance companies to obtain the best possible outcome in your case.
How to File a Report
You should also report the accident to the relevant rideshare company. Both Uber and Lyft have "contact us" links in their driver applications' "Help" sections. The driver of the ride-sharing company should follow the link to the section that says "I was in a crash." Ride-sharing companies allow drivers to speak directly with a trained agent by tapping call support. You can also report the accident within the Uber or Lyft application. Make sure you do not unintentionally admit fault when reporting the accident, which is easy to do when you are under tremendous stress and have been through the shock of a car accident. You can find detailed instructions for filing a report at the links below:
Who Pays for an Uber Accident? Understanding Uber and Lyft's Insurance Policy
After you have received medical attention, it is important to discuss your case with a lawyer. Uber and Lyft insurance policies are somewhat complicated, and your lawyer can help you determine the best way to seek compensation. Uber and Lyft both carry an insurance policy of up to one million dollars. However, this insurance policy only covers accidents that occur after the rideshare driver has accepted a job and before the customer has been dropped off.
If the car accident occurred while the rideshare drivers app was turned off, Uber and Lyft insurance policies do not cover any property damage or bodily injuries. If the accident occurred while the driver's app was turned on, but the driver has not accepted a ride request, Uber and Lyft provide more limited insurance coverage.
When a third-party driver causes an accident involving a rideshare driver, seriously injured, victims need to seek compensation from the third-party driver's insurance policy. Unfortunately, many New York City drivers are not insured or underinsured. Uber and Lyft both have uninsured/underinsured coverage that will kick in when the at-fault driver's coverage does not cover the bodily injuries and property damage.
Call a New York Rideshare Accident Attorney in Long Island Today!
Have you been injured as a driver or passenger in an Uber or Lyft accident in Long Island? If so, the experienced lawyers at Harrison Law Group can help you fight to obtain the compensation you deserve after your accident. Contact us today to schedule your free initial consultation and discuss your rights. We represent clients in Long Island, Suffolk County, and Nassau County.
★★★★★

Brett and Kristi are the best. Very professional. Any questions at any time weekdays or even weekends they always responded right away. When you become a client they treat you as if you are a family member of theirs. Brett will fight to get you the money you deserve from your lawsuit. I'm very happy with Harrison Law Group!! I highly recommend them.

Sofiarose G.
Common Questions About Rideshare Accidents with Uber and Lyft
Can I sue Uber/Lyft for a car accident?
-
Uber and Lyft drivers are not considered employees of Uber and Lyft for personal injury lawsuits. In some limited cases, New York courts have determined that rideshare drivers are employees, such as workers' compensation benefits. If you are a rideshare driver who was injured on the job, you might be able to qualify for workers' compensation benefits. However, it is difficult to sue Uber and Lyft directly in most cases.
If I drive for Uber or Lyft, do I still have to inform my personal auto insurance?
+
If I am at-fault in an accident while driving for Uber/Lyft, will my auto insurance go up?
+